Having been involved with GI Joe professionally for about 6 years now, I thought I had been to most websites, forums and fan pages out there. I've always tried to make myself available for questions or to give insight into the process. Across the board one of the common themes I've found throughout Joe fandom is their passion and CREATIVITY especially.
Here on
JOE CUSTOMS.com
, they've established a site dedicated to creating home made GI Joe and Cobra action figures. This was a whole new devotion to the world of collecting that I wasn't aware of, until a few years ago when I went to my first Joe con. I was simply blown away with the craft and professional ability of many of these custom made toys. Ranging from variations on a costume to completely new figures, many of these home-schooled sculptors were producing very high quality toys.
While I have yet to actually design a toy directly for Hasbro that has been made into a figure, I do get to see these custom figures made that represent my work very accurately. As a toy collector myself, I can say how cool that is for me! I want to give a particular call out to this Snake Eyes figure by "meandnooneelse" on the Joe Customs board:
Custom Action Figure Spotlight- Snake Eyes - 156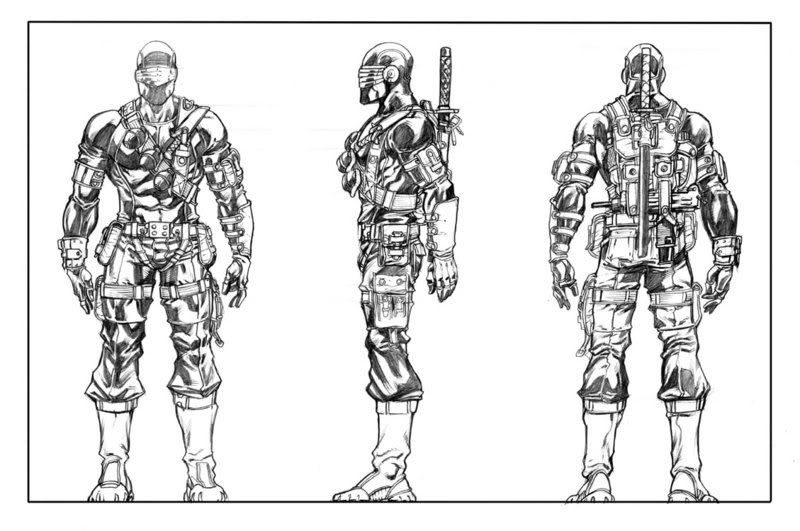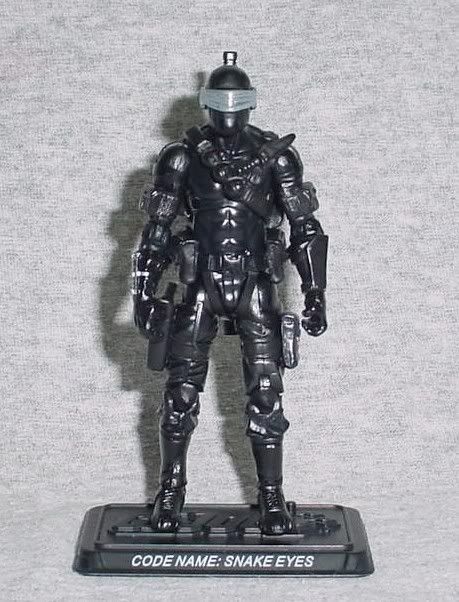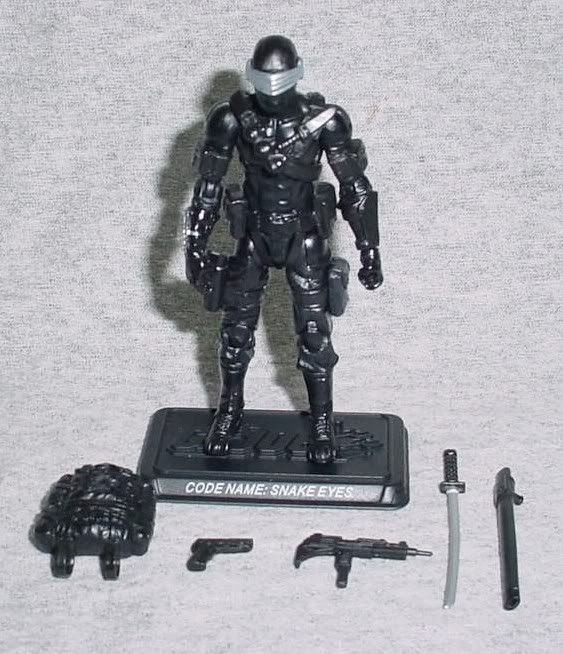 This was an interesting coincidence. He did that photo of SE kicking Zartan a year ago. I just recently drew this sketch of SE kicking Zartan last week without ever seeing his photo. Too cool!
My Cover to GI Joe #17, still one of my favorites to date!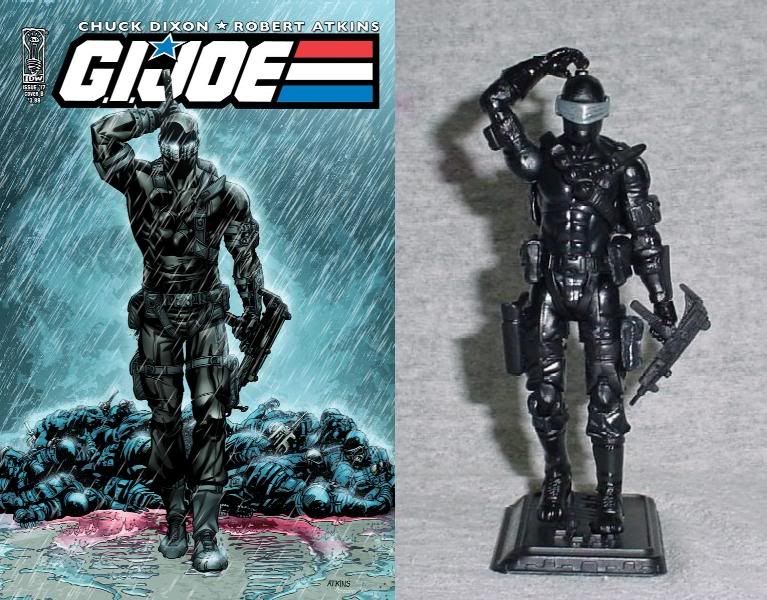 Great job all around, and I think a perfect example of how complete these get. Fantastic attention to detail, especially including the straps for the uzi on his pack. That was a design element I was happy with, and Im glad he included it.
For hundreds of other fantastic customs, you've got to check out
Just click on the "Customs" tab at the top and there are catagories for Figures, Vehicles and Playsets!
There are more that I've seen that I want to spotlight, and I'll show those through out the year.
I dont know if Hasbro is making a toy of the new Cobra Commander design, soooo
Robert Atkins Art - Custom Figure Contest
For anyone that does a custom Cobra Commander based on the new IDW design, you can submit photos to me by email at:
Robert@RobertAtkinsArt.com
or
Post a thread on JoeCustoms.com and send me a link to the thread.
You've got the turnaround available
HERE
, on yesterday's blog post.
I will take submissions through
At that time, I will post each submission and create a poll to the left of the blog
for my blog viewers to vote on their favorite!
The poll will last a week.
The winner of the polled contest will get an 11x17 inked GI Joe or Cobra commission of your choice!
So spread the word, all you old hands can submit, but this might be a great chance to take a shot if you've had an interest in the hobby. Any and all submissions are welcome!
For Questions or Comments email me at:
Robert@RobertAtkinsArt.com